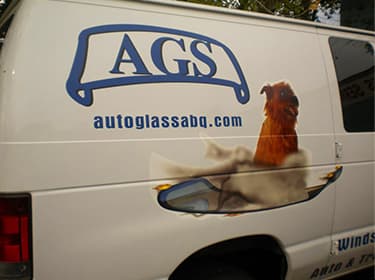 Keep the view from your vehicle pristine with the help of Auto Glass Services, Inc. of Albuquerque, NM.
At, Auto Glass Services, Inc., we understand that a good windshield is one of the most important features of your car and are committed to replacing your windshield properly to ensure the safety of all persons in your vehicle.
Our auto glass company specializes in full glass repair and replacement services for your vehicle. We're pleased to provide both in-shop and mobile auto glass services, throughout the greater Albuquerque, NM, area.
Our reliable team of professionals are ready and waiting to serve your needs for auto glass repair or auto glass replacement for your vehicle's windshield immediately.
Small chips on your windshield can be fixed by one of Auto Glass Services, Inc.'s glass repair technicians without the need to replace the glass.
Call us today for your auto glass repair and replacement needs! (505) 266-9091